SEO (Search Engine Optimization) is the process of getting your website to show up on the first page of a search engine
SEO is the process of optimizing a website so that it is more easily found by search engines, more relevant to users, and more popular. This can be done by improving the website's technical configuration, content relevance, and link popularity.
There are many different aspects to SEO, so this article is going to break down the basics so you can get a better understanding of what is entailed in improving your website's SEO. Experienced professionals will be updated about the 2023 SEO best practices.
What is SEO?
SEO is the practice of optimizing your content, in order to increase your web pages' exposure to the major search engines, like Google.
The basic principle behind SEO is simply this: The higher your website places in the organic (non-paid) search results, the more potential customers you will have.
The better your SEO, the more customers you will have.
Why is SEO Important?
SEO is important because your potential customers need to find you. If they can't find you on the first page of their search results, you're losing out on a lot of potential customers. It's always good to have more potential customers than actual customers, but in this case, you're really losing out. Think about it: If you're not in the top three organic results on Google, then you're probably not going to get anyone to click on your website, are you?
Doing business online means you have to focus on online marketing and SEO, otherwise, you're losing out on a potentially huge audience.
What are some of the Benefits of SEO?
Here are just some of the benefits of SEO:
Improved credibility and trustworthiness — When your website appears in the search results of major search engines such as Google, Bing, and Yahoo!, it shows that you are a trustworthy and reputable company. Your website's content and the way it's presented on the internet can influence your customers' perception of your brand. In turn, that can affect the way they perceive and interact with your products or services.
Maximise the amount of time visitors spend on your website — If someone's looking for a particular product or service, they'll likely find your website first and keep scrolling down the page looking for more content.
More conversions and sales — If you want to transform visitors into paying customers, you'll need to provide them with content that is valuable and relevant to what they're looking for.
Increased traffic — Having high-quality content that is regularly and consistently updated provides a significant boost to a website's load times. This, in turn, can increase the amount of time that an audience spends on your site. Whether that's 5 minutes or 50 minutes, it adds up. And all that time spent on your site means more opportunities to sell your products or services.
Increased brand recall — If you want to change the way people think and feel about your brand, one of the best things you can do is hire a marketing agency to implement a brand audit. A brand audit is a comprehensive study of a brand's identity, visual language, and online presence.
Improved SEO for future marketing and web content — When a brand manager or marketing agency undertakes a complete audit of your brand, they will look into all aspects including the way your website and social media platforms are presented, the way content is structured, and the type of language and images used. By implementing changes based on the results of the brand audit, you can ensure that all of your online content and marketing tactics are consistent and boost your SEO to increase your website traffic and conversion rates.
Whether you're an established business with a giant following or a newly formed startup, SEO can help get your brand out there and gain the trust and confidence of customers.
How Does SEO Work?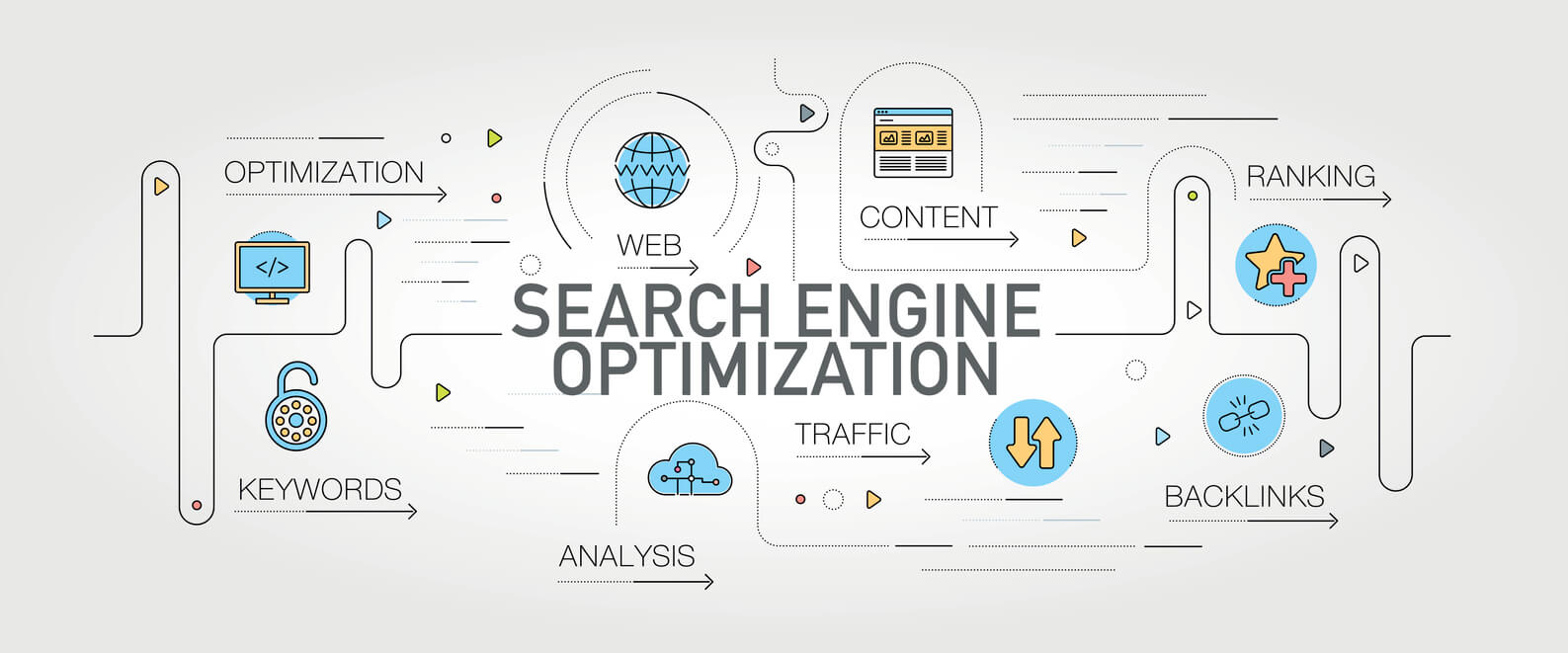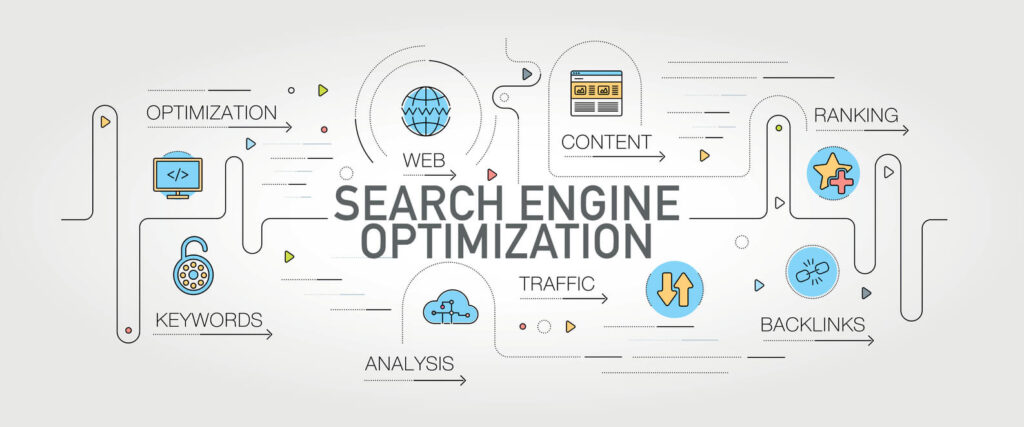 SEO is a combination of on-site and off-site SEO. On-site optimization includes things like keyword research, content creation, and website navigation. Off-site optimization includes getting found through social media, online directories, and other off-site platforms.
On-site SEO should be done with the explicit goal of increasing your website's search engine rankings. The most straightforward way to do this is to focus on optimizing your content for some of the most popular search terms (keywords) related to your industry. Remember: your customers will use search to find you. So, it makes sense to prioritize the words they use when searching for your products or services. If you serve a particular industry, you know which keywords and phrases your customers will use.
Off-site SEO includes getting found through external backlinks in popular sites, also known as link building. In the past, Off-Page SEO was related to social media and online directories — but today it's a bullshit. To get the good backlinks, the best approach is the Data-Driven PR, that merges business intelligence and digital PR skills.
Keywords
The first step in the SEO process is to identify the words or phrases that your target audience is using to find the products or services that you offer. This is called your keywords or keyphrases.
If you're using Google Ads, you can simply research in your account for keywords or keyphrases. Make sure that these keywords are relevant and that they make sense in combination with one another. If you try to guess at what your customers are searching for without taking the time to research, you're likely to end up with text that doesn't match that audience's needs.
You also can use Semrush to keyword research, which is a great tool (but paid):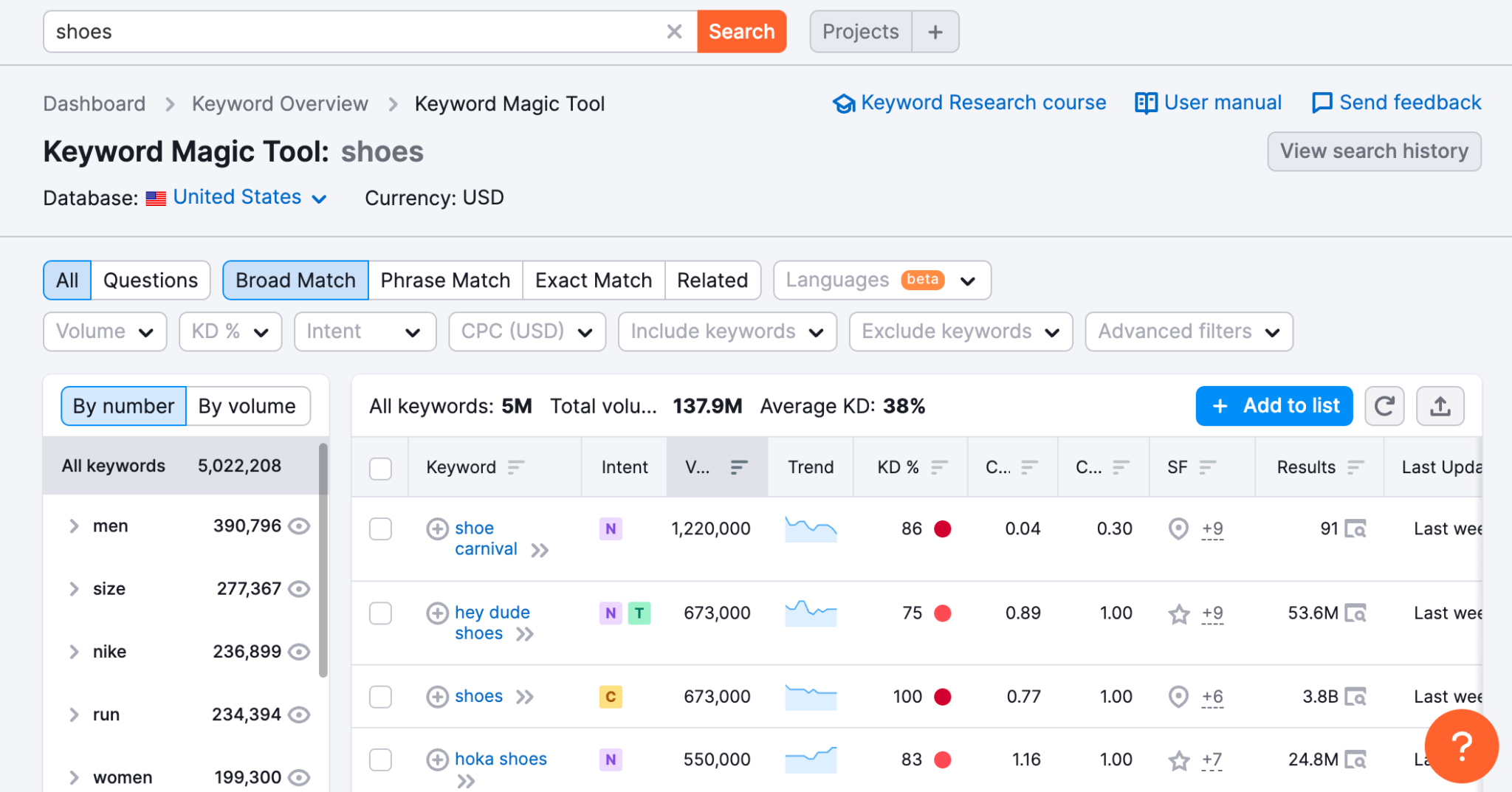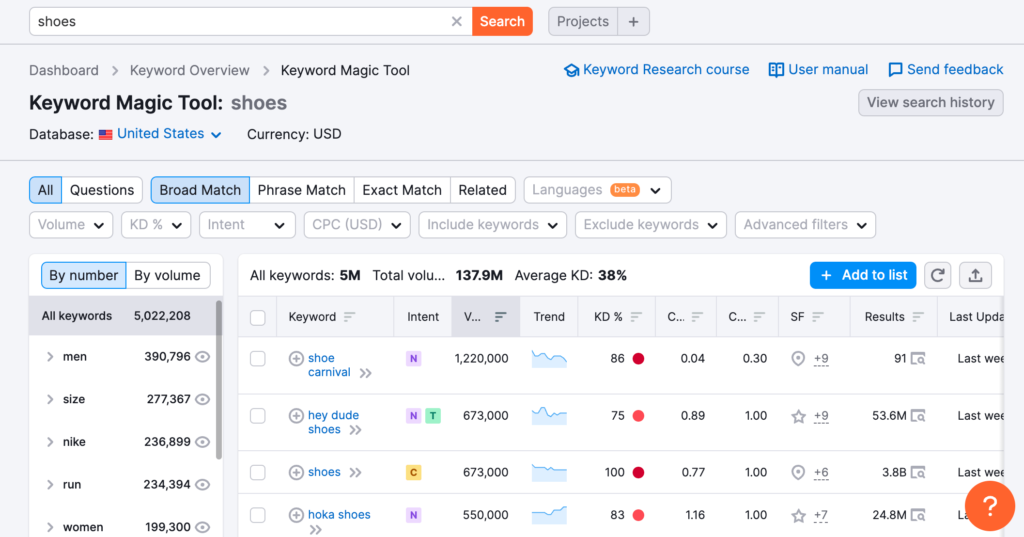 Title
The title of your webpage, blog post, or article is one of the most important elements to get right in order to have a successful SEO. The title will appear just below the search results and in the header of your website, as you can see in below image.


A good story about creating titles comes from David Ogilvy, one of the greatest copywriters of all time. He said that the headline was the most important element of an ad, as it determined whether a person would read it or not. That's why he used to say that he used to spend 80% of his creative time creating titles. This lesson, we believe, holds true for SEO.
How to create good SEO titles?
Try to keep the title short and attractive — a maximum of about 70 characters. Also, make sure that the title is relevant to what you're writing about. If you have a page discussing, for example, "Ways to be more stylish", and you title is "15 ways to be more stylish" this can be a good approach, as people love lists.
Description
The description is another important part of your website's content that can have a significant impact on its SEO. The description will be seen by anyone who visits your site and doesn't scroll down to the bottom of the page to see the results of the search query.


The description should match the keywords or keyphrases that you chose when you were building your site. If you have a clothing store and you have a product that is only available in men's or women's sizes, you might want to provide additional information about the different dimensions or the fit of the product (e.g., "This is a slim fitting shirt").
Also, make sure that the description is detailed and includes every crucial piece of information that your target audience might need to know about your product or service. In the case of clothing, you might want to include measurements such as length and width so that the customer knows exactly what size to order.
URL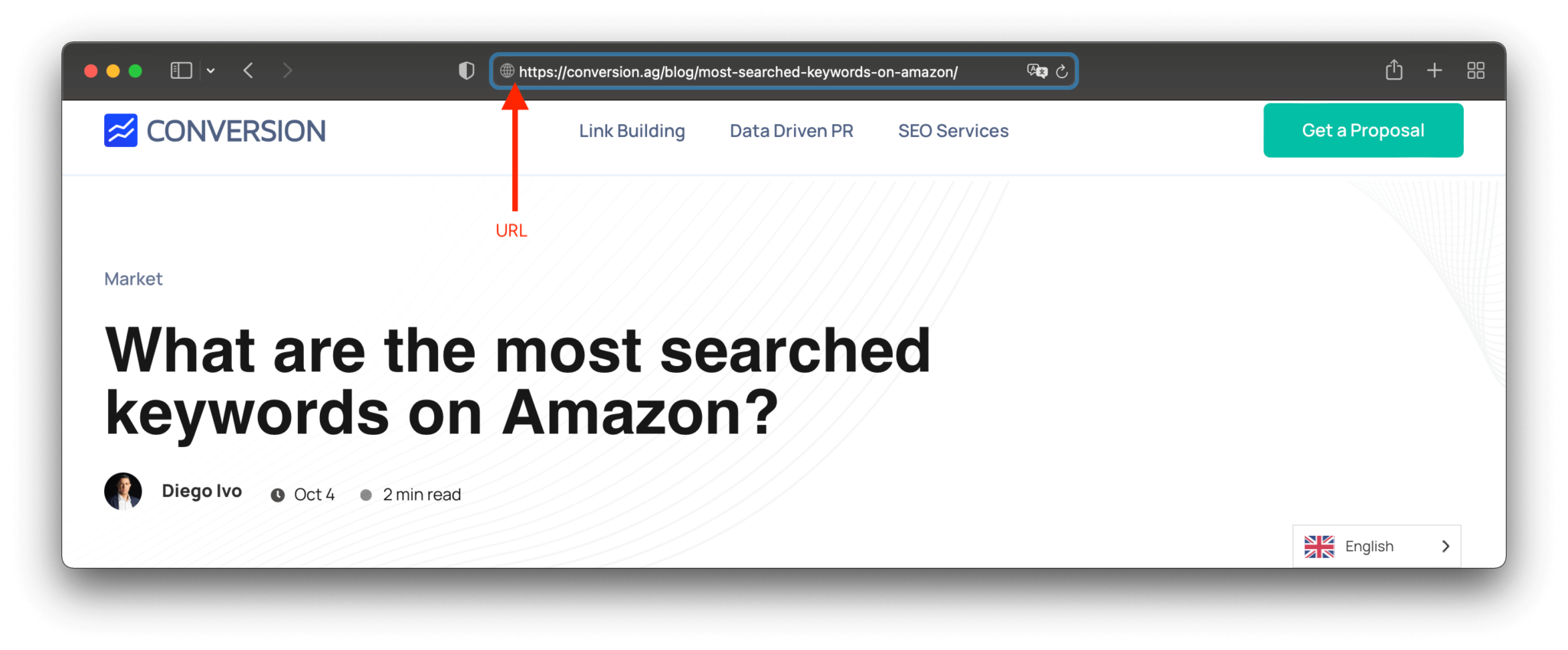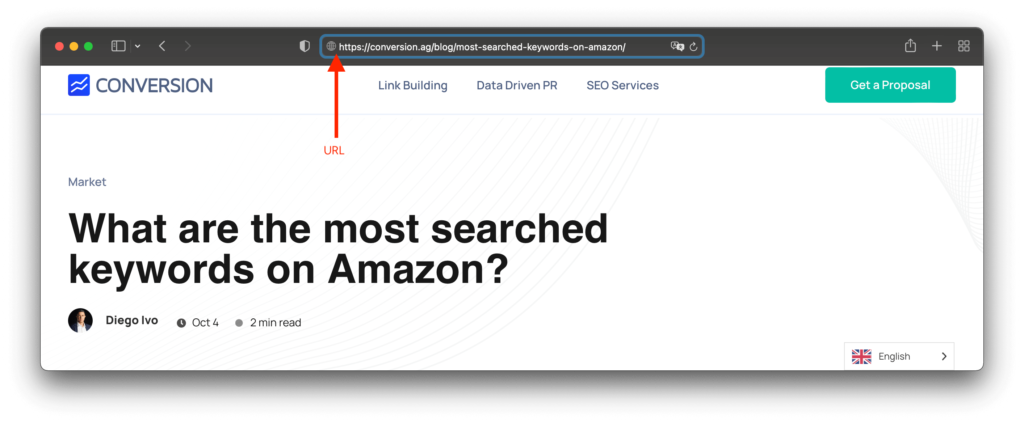 The URL (Uniform Resource Locator) is the web address of your website. It might seem obvious, but you might be surprised by how many people forget to optimize the URL when they're drafting an article. If you're using a professional website builder like WordPress, the platform will allow you to customize the URL for better results.
For example, if you have a clothing store and you're discussing the different types of jackets available, you could have a page titled "Jacket Guide: ideas of fashion itens" and, within that page, you could have an article that begins with the keyword or keyphrase "jacket guide", your URL should be : yoursite.com/jacket-guide/.
You should have short URLs and incorporate your most important keywords or key phrases into your URLs as often as possible. This will help your website rank more frequently in a search engine's results, and it will make it easier for people to share your content if they're looking for related information.
Quality Content
The quality of your content is among the most important factors that determine your SEO success. Even if you produce the best content in the world, and the most engaging topics, if you don't have the right infrastructure in place to promote your content effectively, then your content will not matter.
A 2016 study from Moz revealed that the most important ranking factor for digital marketers is "content quality". The study found that, while a brand's relevance is important, so is the quality of the content they produce.
The connection between high quality content and SEO is two-fold. On one hand, high-quality content provides the reader with a better experience. On the other hand, high-quality content provides the search engine with a better experience as well. When a search engine encounters high-quality content, it has the opportunity to offer its users more relevant results, and in turn, drive more traffic to your site.
Fresh content
It is important to have content that is fresh and up-to-date. What does that mean? It means that the content needs to be created and published at the same time, or at least within the last six months. When searching for something on Google, the search engine looks at the freshness of the content before displaying results.
Content Curation
For the digital marketer, content curation is the process of finding and organizing content that is relevant to your industry. While it may not seem like a new concept, it has recently become a popular technique among marketers because it is a way of showing that you are doing your research and finding useful information even if someone is only searching for general information about your industry.
By curating content, you are showing that you are an expert in your industry and that you have the resources to find the information that someone might be looking for. Furthermore, if you are saving this information in a spreadsheet or on a piece of software such as Trello, you can show that you have considered all of the major issues within your industry and that you have the process down to a science.
Backlinks
Backlinks are other websites' references to your website. If someone were to perform a web search for your company, and they want to read about your industry, they might click on a third-party website (i.e., a website that is not under your control) that happens to have a link to your site.
When this happens, the website owner who linked to you trusts that you will provide them with a good quality experience. They may even consider that your site is worth linking to because it is useful or entertaining.
Backlinks are important because they provide a measure of credibility to your website. If a website that you are affiliated with mentions your website in a good way, it might mean that you are considered an expert in your industry and that your site is worth visiting.
The Importance Of Video
While most people think of text when it comes to content, video content is also taking over the internet. In fact, Facebook and Google both recognize video content as being more valuable than text content. Why is video content valuable? It's difficult to put into words, but the video allows the user to see the product, hear it described, and possibly even compare it to other products.
If you'd like to attract potential customers to your site, produce video content for SEO purposes on your site and on YouTube. The video will also help you to establish yourself as an expert in your industry. If you're looking to grow your SEO Strategy, take advantage of the growing trend toward video content and produce videos to promote your company.
SEO and UX working together
To ensure your website is successful, you need to consider both SEO and User Experience with an SEO Testing approach. Site speed is key, but you also need to think about conversion rate optimization, user retention, and storytelling. These more advanced and experimental topics are essential for ranking in competitive keywords. Your website's audience will not grow simply by attracting new visitors. You need to focus on strategies to retain visitors so they become customers.
Google recognises that your website's UX matters, so it makes sense for you to optimise your site accordingly. Therefore, you can make the most of your SEO efforts by considering the following:
UX should guide the decision-making process of your website users.
Create a clean and easy-to-use experience across all touchpoints (digital channels)
Attract, engage and delight customers
Make the customer relationship the backbone of your business
Track conversion rate, abandon rate, and user experience (using metrics like Google Analytics)
Reduce friction and increase the chance of a 'conversion.'
Cut costs and gain efficiency
Minimise the amount of times a user has to 'opt-in' or 'opt-out' of receiving communications from your company (GDPR)
Improve security and compliance
Stay current with the latest SEO and digital marketing techniques
Determining your unique selling proposition (USP)
It's no about SEO but it's about sales — and you want have traffic that drive sales, right?
A unique selling proposition (USP) is a reason why someone should purchase your product or service over those of your competitors. In marketing, a common approach is to identify your target audience and understand what sets you apart from competitors. Once you have a clear picture of what makes you different, you can begin to craft your USP.
To help you figure out your USP, take into consideration the following:
What is your product or service?
How does your product or service solve a problem or fulfill a need?
Who are your target audience?
What would your target audience say about you?
What makes you stand out from your competitors?
How can you improve on what you already have?
Local and International SEO
It doesn't matter if yours is a local or global company, there will always be a great SEO Strategy for you. While Local SEO is the optimization strategy to attract customers from your region, International SEO seeks to expand its strategy globally or in several countries.
Monitoring and analysing results
The final step in the SEO process is to monitor and analyse the results of your strategy. It's important to take a step back occasionally and analyse the data to see how well your strategy is performing. You can use several tools to track the results of your SEO efforts, including:
Of course, there are hundreds (or thousands!) of other SEO tools, but these are our favorites here at Conversion.
Conclusion
We presented in this article the most important definitions and concepts to start working with SEO. This is content for beginners, but it also contains best practices that can be used by experienced specialists.
As we know, Google's algorithm gets new updates very frequently, so it's important to always be up to date with SEO techniques and strategies that really work.
Thanks for reading our article!