Let's talk about international SEO. We guarantee, it goes way beyond hreflang and basics 😉
What you are about to read is the International SEO best practices for websites looking to achieve high rankings in search engines in foreign countries. We'll go a bit into planning content, the ideal team structure to nurture all the websites instances with content, how tracking can benefit from how the website is structured (the more-than-ancient subfolder, subdomain or TCLD question), and the last part will concern itself with purely SEO-related items that you should check continuously for a winning global SEO strategy.
We'll create a scenario where an already established US-based online gift shop wants to get into Brazil, Argentina, Germany and France. To do so, this shop has to replicate its digital shelf in these countries, as well as extend its blog to promote ideas for gifts and capture the audiences' interest in its products.
Tip: Check our new E-commerce in Brazil report: data, market share, growth and main statistics, with monthly updates
Technical SEO for international targeting websites: Yes, you guessed it! Hreflang, you must check them
When done properly, the implementation of Google's proprietary Hreflang tags is a safe way to indicate the relationship between URLs concerning their own language and where to find versions. When done in a sloppy way, it may lead to a messy patchwork of URLs with different kinds of content. While using these is in no way a ranking-decisive resource, it helps the search engine to comprehend what your company is good at, and what those products are about. It also pays into your crawl budget, since those links are followed-one more reason to get it right.
Explaining to somebody without SEO knowledge the logic behind an hreflang tag can be tricky. We have learned through years of experience that one of the most effective ways is to define these tags as a dialogue between URLs.
This said, one thing is worth remembering: do not forget to define the x-default version of your website. It will be the one version that should be displayed in other countries, when your company doesn't have its webpage in chinese e.g.
What each URL says about itself concerning its language, should be confirmed by its peers.
The fact that Google has deprecated the international targeting in its Search Console, does not mean that the importance of having those tags checked has in any way decreased.
The International Targeting report has been deprecated, and will be removed from Search Console soon. We continue to support hreflang and our recommendations for managing multilingual and multiregional sites still stand. https://t.co/yz4lsHhXhO

— Google Search Central (@googlesearchc) August 24, 2022
Hreflang and <html lang=>
It is a good idea to align the languages stated at both tags for International SEO. So, whenever possible, have both tags pointing to the same language.
Example: Let's assume that this website's homepage has its content in English. This is what both tags should look like:
<html lang=en-US>
<link rel="alternate" hreflang="en" href="https://www.example.com" />
Link Building in foreign countries
Before kicking off your International Link Building campaign, we want to suggest that you cross-link between the different versions of your websites. By doing this, you may increase the crawling rate of your newer international URLs. It is quite fair to say that some of the pagerank you've gotten for your original website (the one that aired before the other ones did) may spread throughout the other domains, subdomains or subfolders, where your international URLs are hosted (more on this later).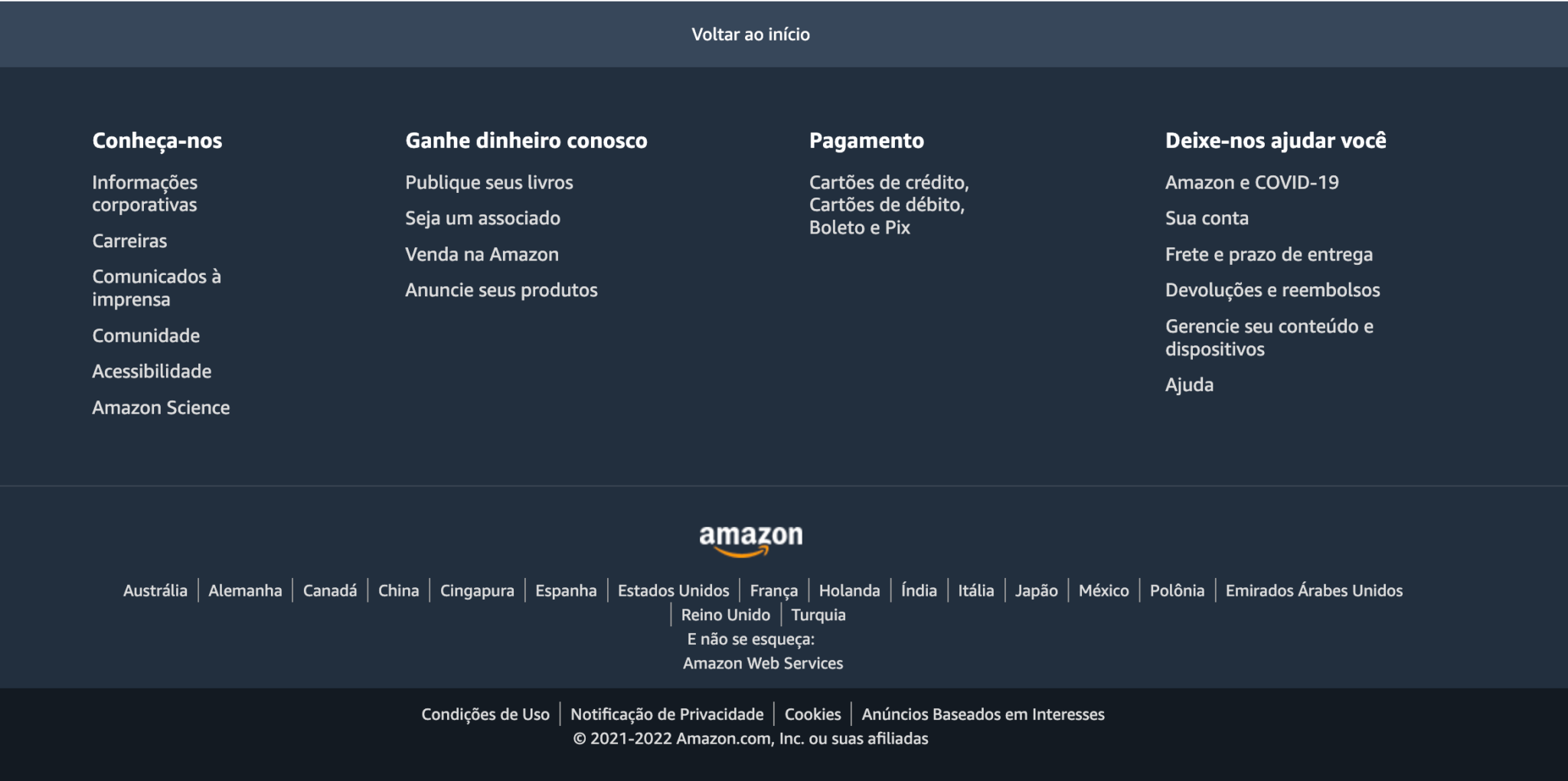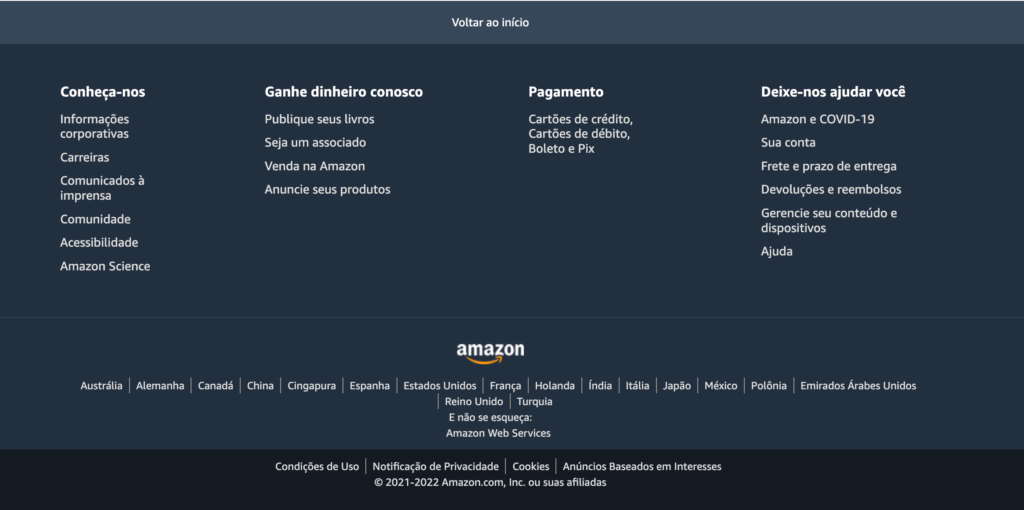 Link building – an international perspective
Link Building will definitely be part of your SEO strategy. The high quality content on your 5-language blog will make things easier. What is important to take into consideration is that:
Sometimes a link ≠ link, go local links for local content
Refrain from concentrating the link building operations in the hands of one partner only. North American links will not help content in Argentina to perform any better. Brazilian links may help URLs out of Portugal to become more relevant, while the same cannot be said about Portuguese links helping Brazilian content.
Don'ts
You may be tempted by the low cost of links in some countries such as Brazil, where niche blogs do offer links for as low as 60 or 70 US dollars, while in both Germany and France those backlinks will cost you starting from 300 Euros.
We have alluded to this before on our SEO in Brazil eBook (download here), but we want to mention it again: in local or international SEO strategies, we do not recommend any of the following modi operandi, when it comes to increasing your backlink portfolio: Links exchange, guest posting or the raw purchase of links from existing niche blogs – these are short lived and, at the end of the day it is not a matter of if, but when will Google decide it has had enough and decides to step it up a notch:
Now, the good news about Link Building
The blog posts can yield good backlinks due to their exotic content, telling readers about foreign countries' culture. The same can be said about the most popular gifts for the aforementioned holidays. It may be worth summarizing your latest posts into press releases and sending those out to your local news outlets.
Since we are talking about news, your company's financial reports contain data that is of interest to many news organizations and are a low hanging fruit always ripe to be picked.
Beware of tiresome press releases. News editors are bombarded with companies reaching out to them, eager to earn a mention and a link from high-level news websites. Your press release needs to catch their eyes in a split second – this goes beyond a compelling title, and it's important to know the difference between a click-attracting title for readers and for news editors – the difference couldn't be bigger.
Do data-driven PR
While a clickable title for readers should promise a rewarding experience in the form of an advantage in their field of business or an enriching piece of information, titles for news editors should bear an expectation of "why your readers are going to love this" – can you see the difference? Data speaks highly to editors in this regard, so Data-Driven PR is amazing for link building. They are, after all, masters in the art of wrapping data sets up in a way that readers will locate content that catches their attention, while also making their eyes light up.
(URL) Infrastructure considerations
Subfolder, subdomain or ccTLD?
Who hasn't come across this question before? While it is not really reasonable to extensively rant about the potential SEO benefits of this or that structure, it is safe to say that same domain-based approaches have the potential to increase the crawling rate of your content and may lead to a more balanced spread of authority throughout your website's international URLs.
When it comes to subdomain, bear in mind that managing several https certificates will be part of your company's IT department. The more subdomains you have, the more this task will have to be taken care of. Both a financial and manpower consuming task.
Subfolders will require that your Content Management System offers support and the flexibility (add to this the scalability) needed to deliver content throughout different subfolders. Pros of subfolders: one robots-txt file only needed, sitemaps can be stored at the same path for all language versions. Just as subdomains, folders can be added to your Google Search Console Account by verifying the domain-level ownership – it is really practical.
The possibilities are vast and some SEOs may choose to go down the ccTLD, a.k.a. country code Top Level Domain path. In IT, everything is possible given the time, resources and planning necessary. So, if these aspects are taken care of, managing content through ccTLD divides websites CAN be as easy as any of the two other options. What is important to keep in mind, is that ccTLDs aim to deliver content to geographic regions, and do not have any say in what language the website is actually in. Nothing would be wrong with having an example.com.br – Brazil's country code Top Level Domain being .com.br – and having all of your content in french. On the costs side of things, you won't get by paying the domain registrar for those domains.
Wait, what about using parameters for different language versions?
Surely many of you are asking this. Well, it can be done. From an SEO perspective, it is less easy to manage. It demands a completely different sitemap's structure, good luck getting breadcrumbs to work properly and parameters aren't really user friendly. With Google retiring the URL parameter exclusion/inclusion resource, you will have to hope for the search engine's good will in indexing those URLs.
The workarounds would probably demand the setup of SEO friendly URLs with canonicals pointing from the parameter versions to the "optimized" tree.
We have seen this working, but once set-up, these structures require a rocket science-level of knowledge to be converted into a more modern and less prone to crash and burn type of website. In other words, this is a Stockholm-Syndrome-SEO-solution.
Tracking and analytics
Now that you have your website all nicely structured, authors in place, the global content manager is kicking it, SEO's are putting out tons of onpage and offpage optimization measures and all you have to do now is conquer the world, right? Well, kind of. How easily have you been able to measure your website's success? How is tracking going, how are users behaving on your website? Let's have a look at how to set up Google Analytics for an array of webpages in different languages.
Subdomains and subfolders
Segmenting your GA property into different views, in the case of subfolders, and properties for subdomains are amongst the most popular solutions when using the same domain.
In the case of subfolders, creating several views will save you a copious amount of time filtering URLs by "landing page" & "contains". It also provides the user an overview across the whole content landscape at the same GA interface.
Subdomains being the other option of choice to many GA-professionals demands the setup of various properties. In this case switching between properties is something you'll have to deal with.
We'll talk about ccTLD in a bit, but both ccTLDs and subdomains may be visualized by deploying two GA tags: the one for the property and one global. Though it makes analyzing easier, it may incur an increase of loading speed due to presence of multiple scripts.
ccTLD
To effectively track users across several domains, you will have to configure this either via the admin panel or manually. Complete instructions on how to get this done can be found here.
Parameters
Creating views for your URLs by parameters will require an advanced knowledge in GA plus the deployment of custom JS. Add to this, that parameters are sensitive to tracking and may not be collected every time, resulting in a loss of data.
Tip: Check our SEO Testing Guide – How to run scientific experiments that generate more traffic and sales
Content (👑) on an international level
The editorial team
In an ideal world, you would have both resources and manpower to manage an NYT-alike newsroom, but let's face it, it is not the case.
The content team for an enterprise in the countries we have established above, would comprehend one Global Content Manager whose responsibility would be the set up of the logic platforms and the development of a content roadmap, where both white- and blacklisted subjects are defined. It would also fall under this Global Content Manager's position to, along with the SEO department, define a keyword strategy (which may be based upon margins) and to establish a control mechanism to ensure content delivery on time.
From then on, it is important to define the frequency with which your company wants to push content out.
So, now that you have got the Global Content Manager, have this person hire the rest of the authors – nothing will beat local authors, people living in the countries whose audiences you want to reach out to.
Holidays are always cool
An international SEO content plan for this particular industry presents some peculiar challenges. While both holidays Father's and Mother's day are internationally known and celebrated in many countries, the dates vary, being on a fixed day of a month in some countries and in another established day in others. In some nations, this date is celebrated on a given weekend of a particular month.
To illustrate, let's take a look at the dates, when Father's day is celebrated in these countries:
In the USA, Argentina and France the third Sunday in June marks this date, while in Brazil, Father's Day is on the second Sunday in August. In Germany however, this day falls on the same day as Ascension, also known as Holy Thursday, a Christian holiday.
Not convinced? Try raising a glass to honor Mother's day on the second Sunday of May, which is when Americans, Brazilians and Germans celebrate this date. In Argentina, the day to celebrate is the third Sunday of October – almost six months later. The last Sunday of May or the first Sunday of June mark this holiday in France. You must have gotten the gist by now.
Being a gift shop, these holidays are one of those you have to look out for. It is when the search volume for Flowers goes through the roof, right?
In Germany, Mother's Day 2022 fell on May 8th (Keyword being "Blumen", meaning flowers in German):
We suggest leaving the holiday-specific pieces of content in the hands of the content managers in the country where the business headquarters are located (in this case, in the US), and to define a common language in which authors from other countries deliver their pieces in. English, for being well known, suits this purpose just fine. From then on, it is up to the local authors to translate the posts into their native language.
What it boils down to, is that there is nothing wrong in localizing your high quality blog post about which flowers to buy for your Mother (we'll talk about automating content production later on) but bear in mind that the publishing dates will vary, according to the country.
Culture – another hit
From a reader's perspective foreign cultures are a great subject. Many people have plans to visit other countries and this inspiration comes from those places' cultural habits. Dances, the food, fashion and landscape are what drive most tourists to go on with their journeys around the globe.
Having a digital presence in other countries makes drawing special aspects of those cultures an easier task, and can help your blog in terms of cultural enrichment by adding knowledge and awakening curiosity in its readers.
To get the most out of the cultural aspects driven pieces of content, it would be a nice approach to have local authors each producing one post per week, if your content strategy calls for the daily publication of new content. The output generated by each content manager (author) would be one piece in their native language and the same one translated into English. Their peers in other countries would then localize that post.
To get such a rich content plan out, it is important to think about…
Localizing Content
Publishing five posts per workday is no small potatoes, and one may feel tempted to use web-based translation solutions to circumvent the labor of manually translating the articles – we would suggest not this. As stated by Matt Cutts many years ago, machine translated content does not equal original content to the eyes of search engines. Add this to the recently launched Helpful Content Update and draw your own conclusions.
International SEO Keyword research
There are a number of factors to consider when doing International SEO keyword research, including the country or region you are targeting, the language of your website, and the type of keywords you are targeting. Once you have identified the countries or regions you want to target, you can then begin researching the best keywords to target.
There are a number of tools that can be used for International SEO keyword research, including Google AdWords Keyword Planner, Bing Ads Keyword Planner, and spyFu. Another great idea is to have a local support for particular culture characteristics.
Once you have identified the keywords you want to target, you can then begin optimizing your website for those keywords.
Conclusion
We want to thank you for your time reading this International SEO brand new guide. The tips and suggestions we've gathered in this document are a result of over a decade in supporting international clients with inhouse SEO departments in their approach to foreign markets. Yet, it is but a glimpse into the knowledge we can offer you. We have just unveiled the tip of the iceberg.
Our technical SEO specialists have exhaustively tested each and every technique while our content managers rely on years of experience on both agencies and client's side. The opportunities are huge and the market in many countries can be seen as a big blue ocean.
Does it sound like an invitation? It is! With the right partners, the energy required to successfully set foot in the countries your organization is targeting can be optimized, leaving your commercial departments and your SEOs planning the roadmap with peace of mind.
Should your company be planning to expand its business beyond your local markets,we would be delighted in assisting you on this exciting journey.