Check out our new study in which we analyze the market share of the main search engines in the world and bring traffic to countries as well
Conversion Agency has just released a brand new study about the most popular search engines in the World. In the vast majority of countries, Google is the leader and then comes YouTube, which is part of Alphabet, inc., the company that owns Google.
Globally, the leading search engine has a 52.25% market share while YouTube (which, in addition to being a video platform, is a true search engine) has 41.94%. In third position, with much less expressive numbers comes Amazon with 2.26%, but its penetration in e-commerce is quite relevant.
The analysis was carried out through a survey on Semrush's website traffic analysis platform. We selected international domains from search engines and tabulated traffic data for each country. The result you see here!
We also have a detailed study about Search Engine in Brazil.
Check the list by country:
World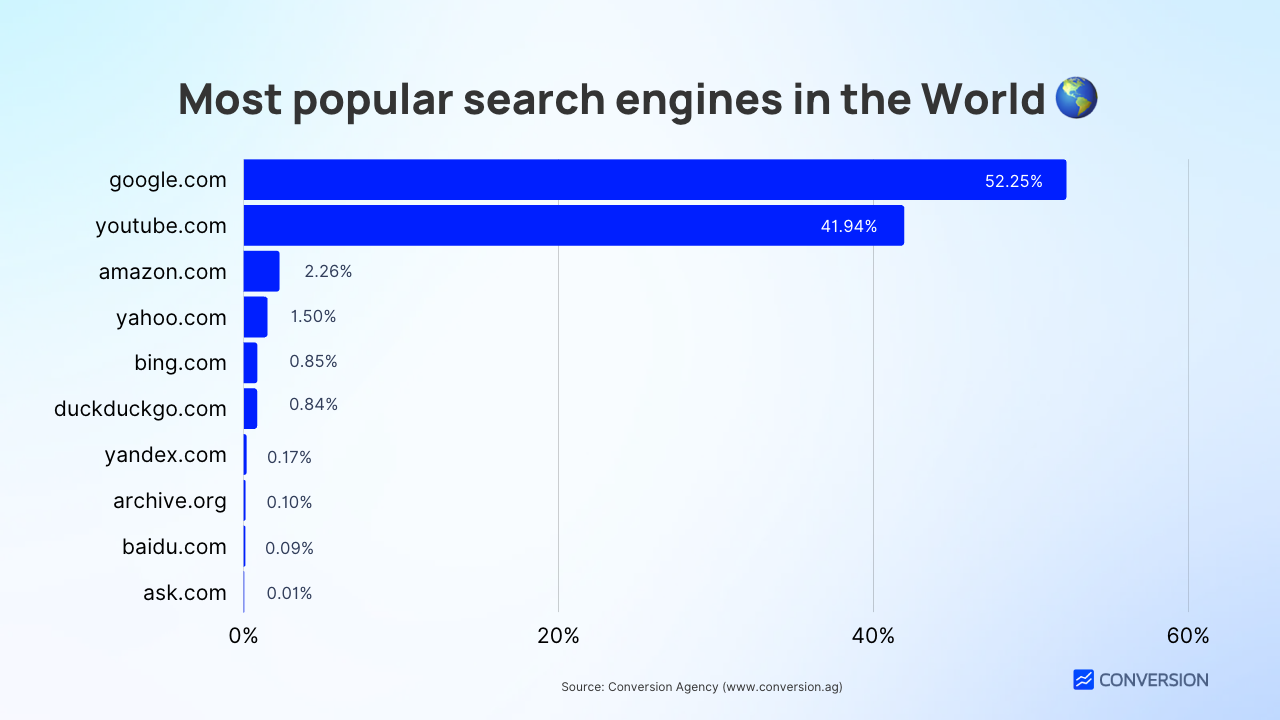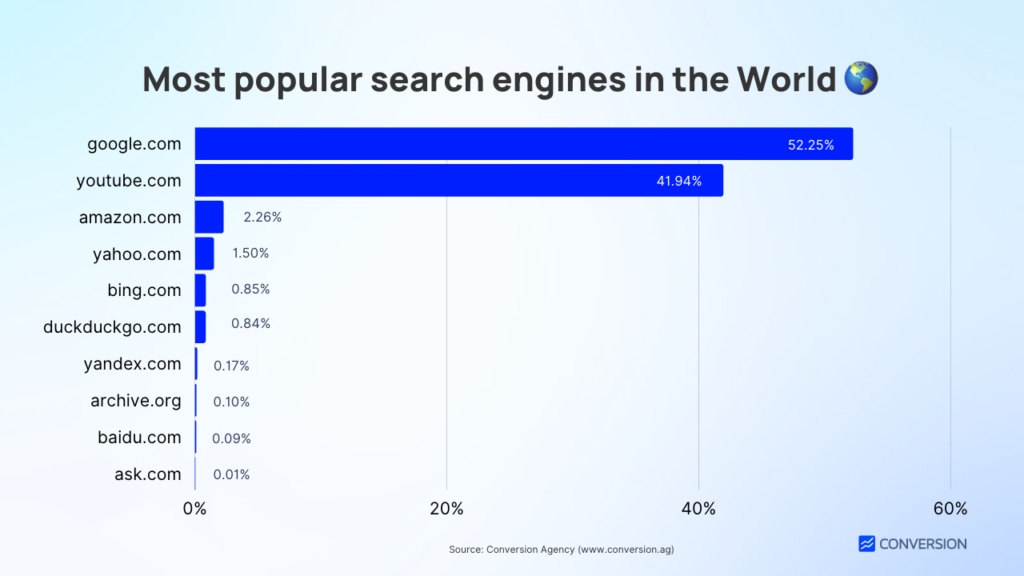 Australia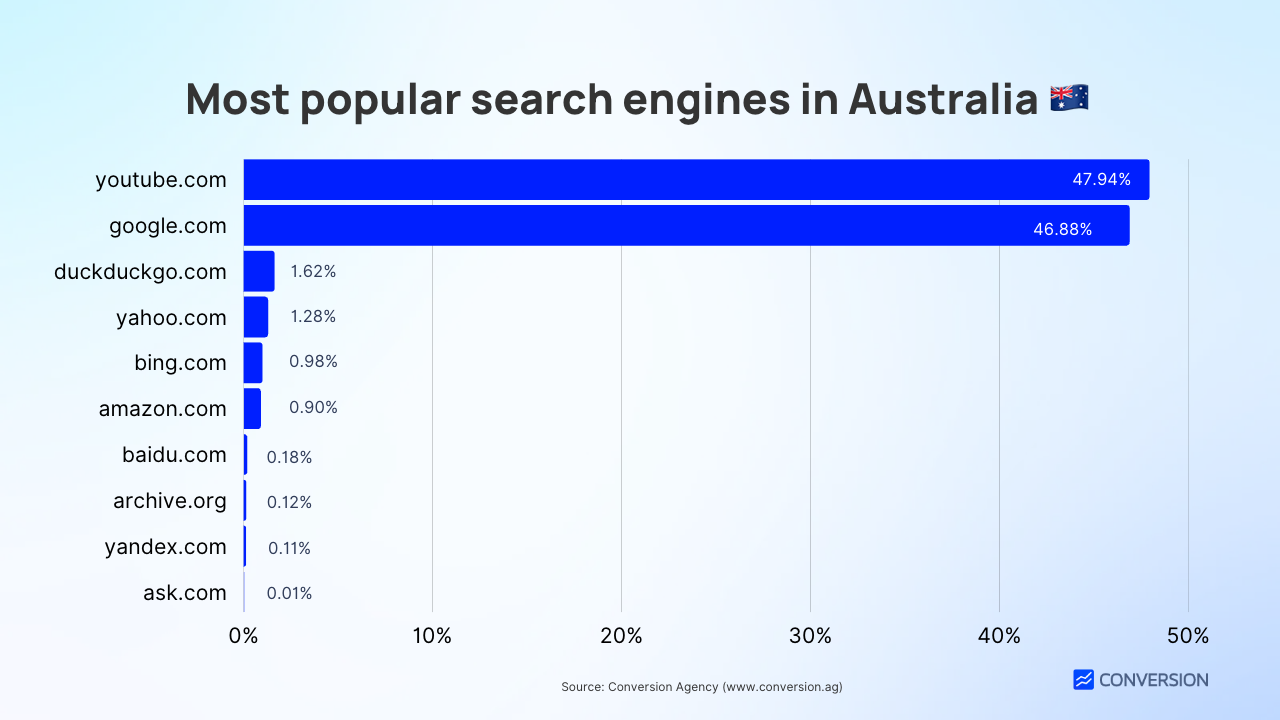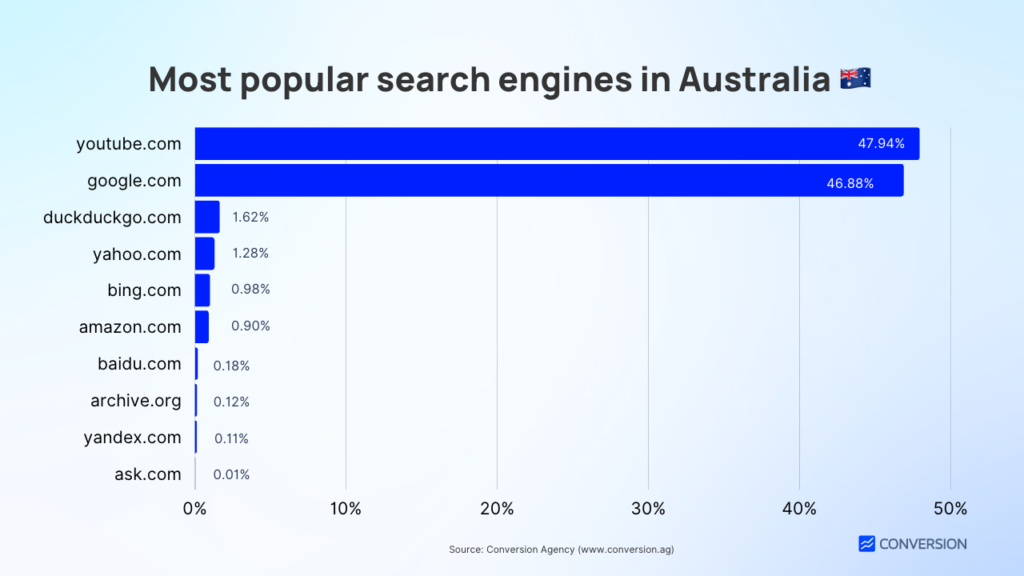 Brazil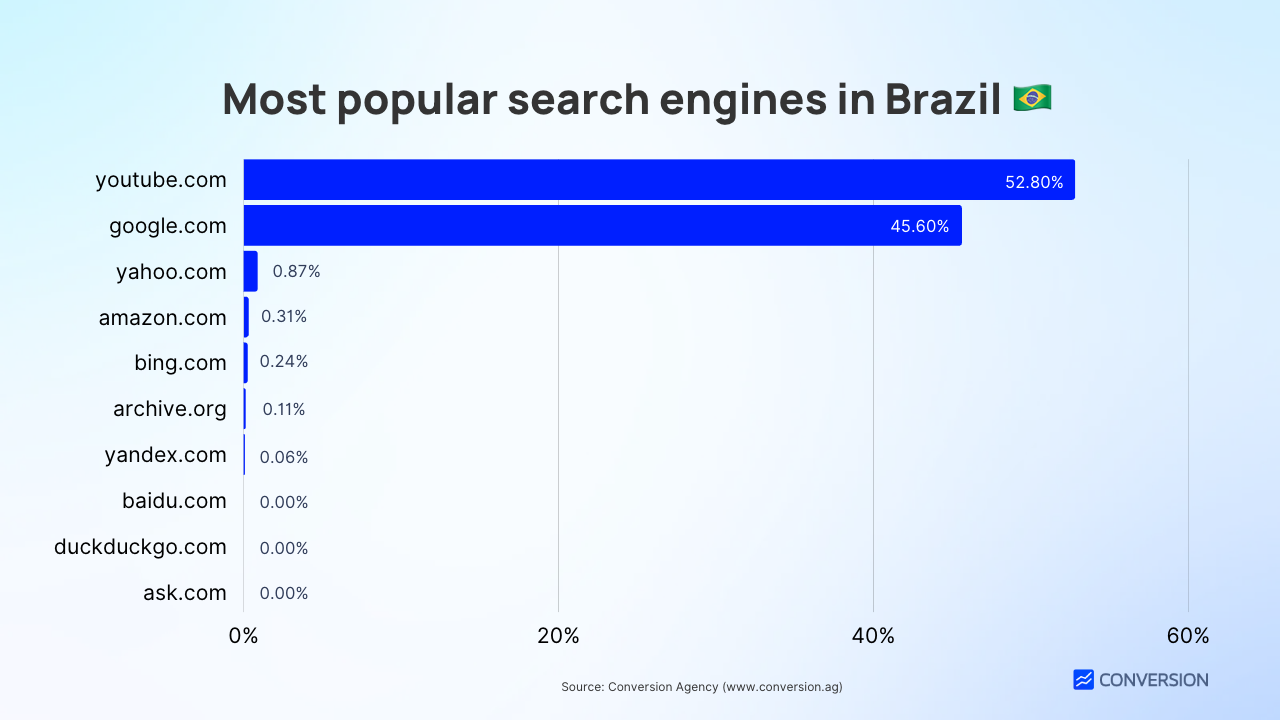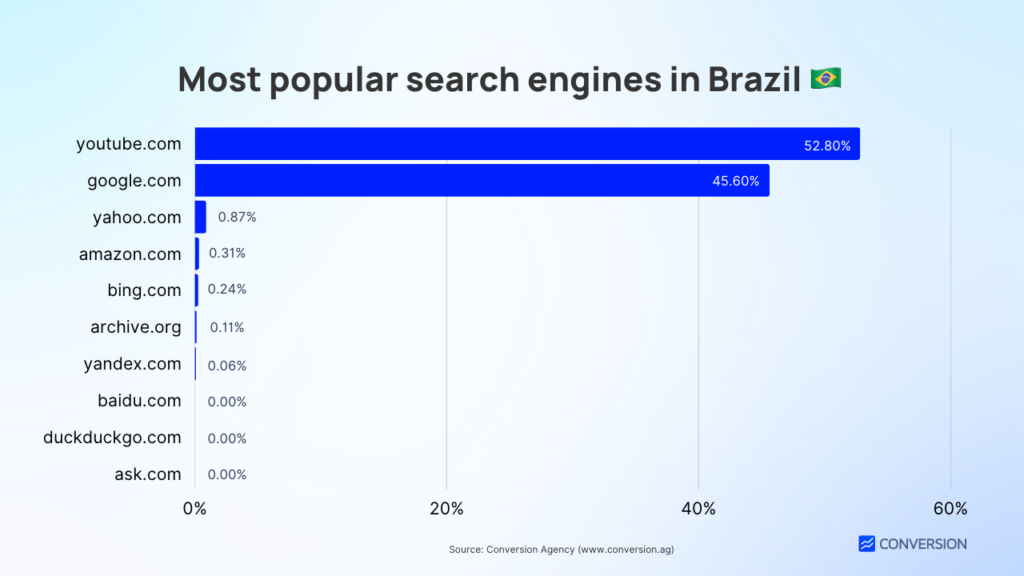 Canada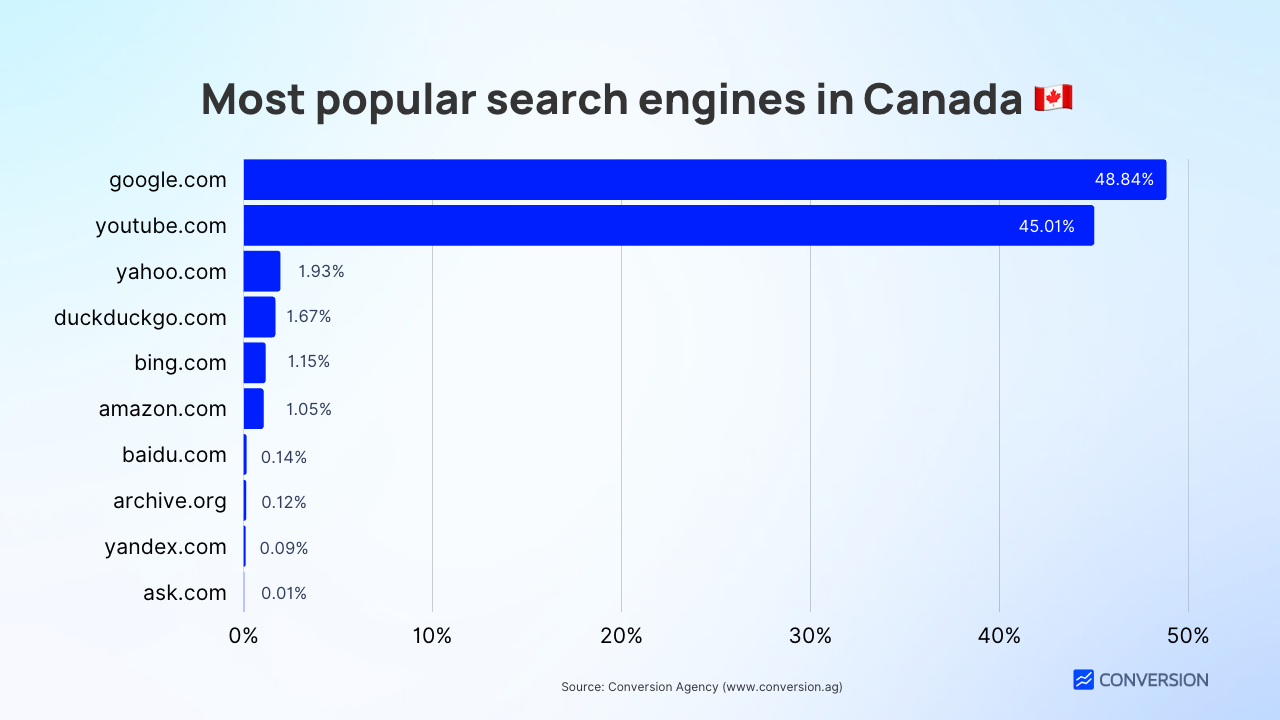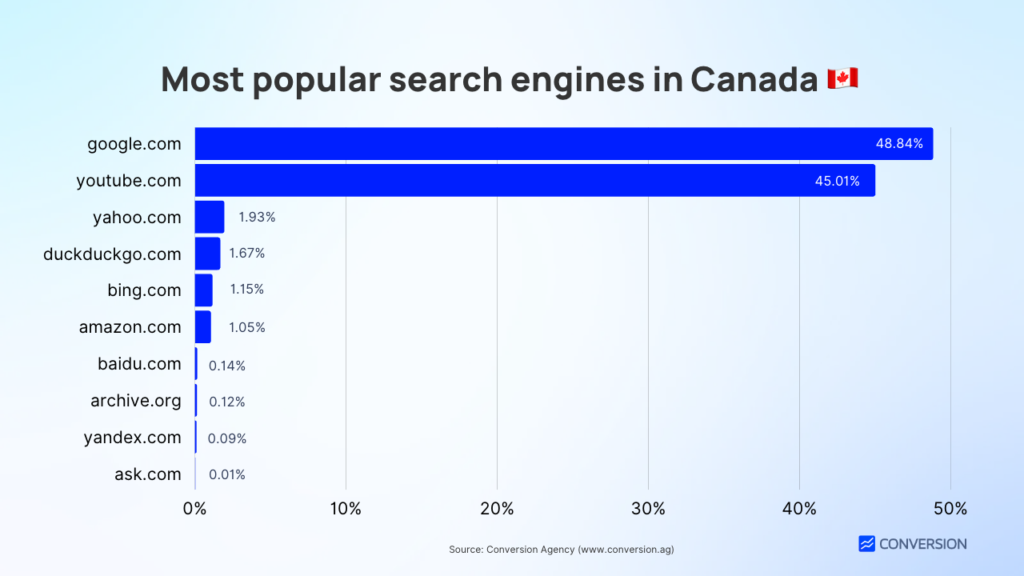 France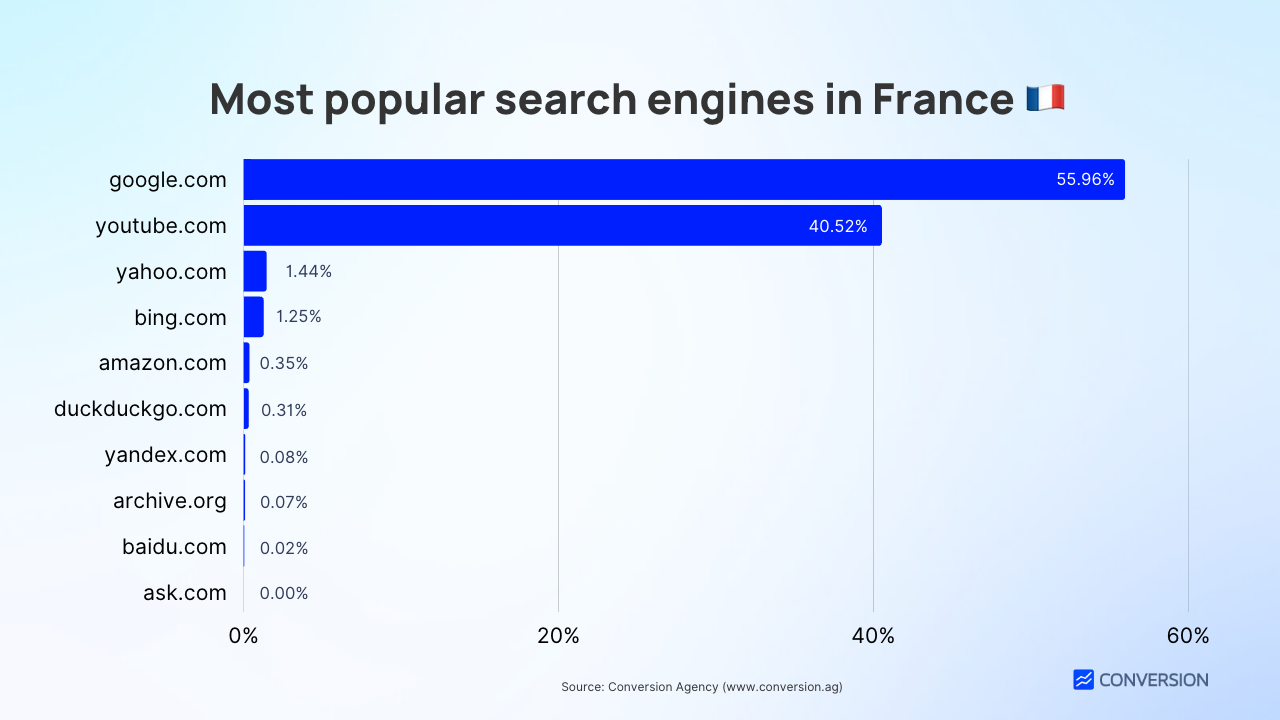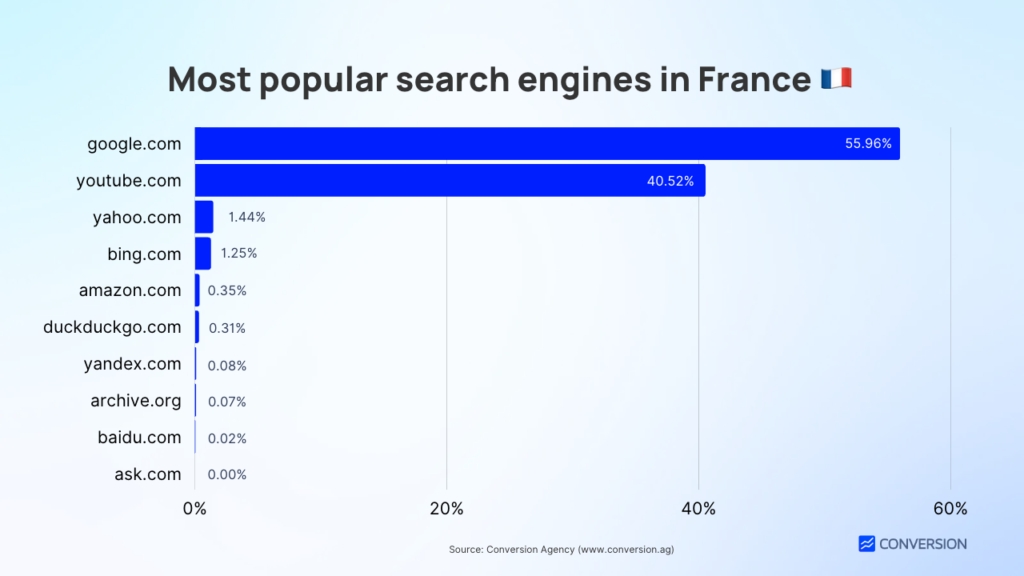 Germany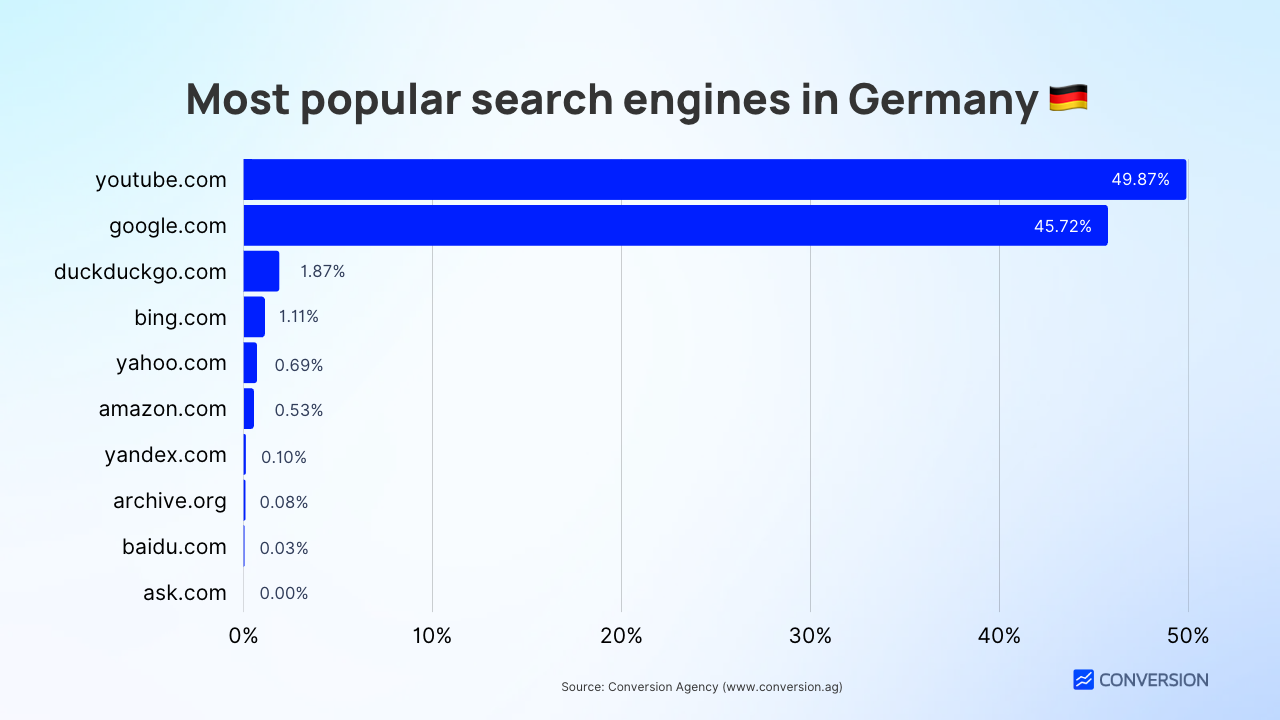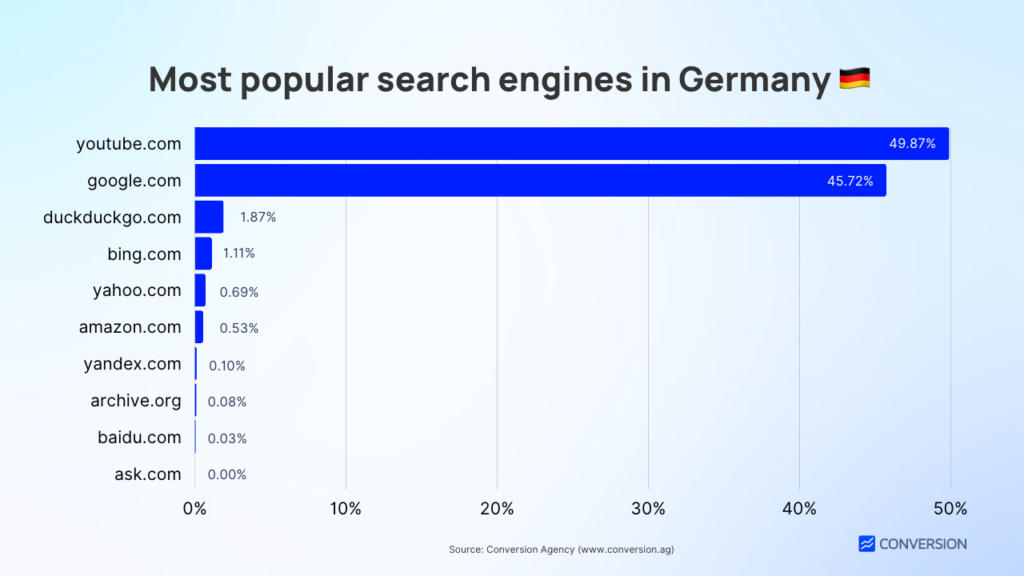 Italy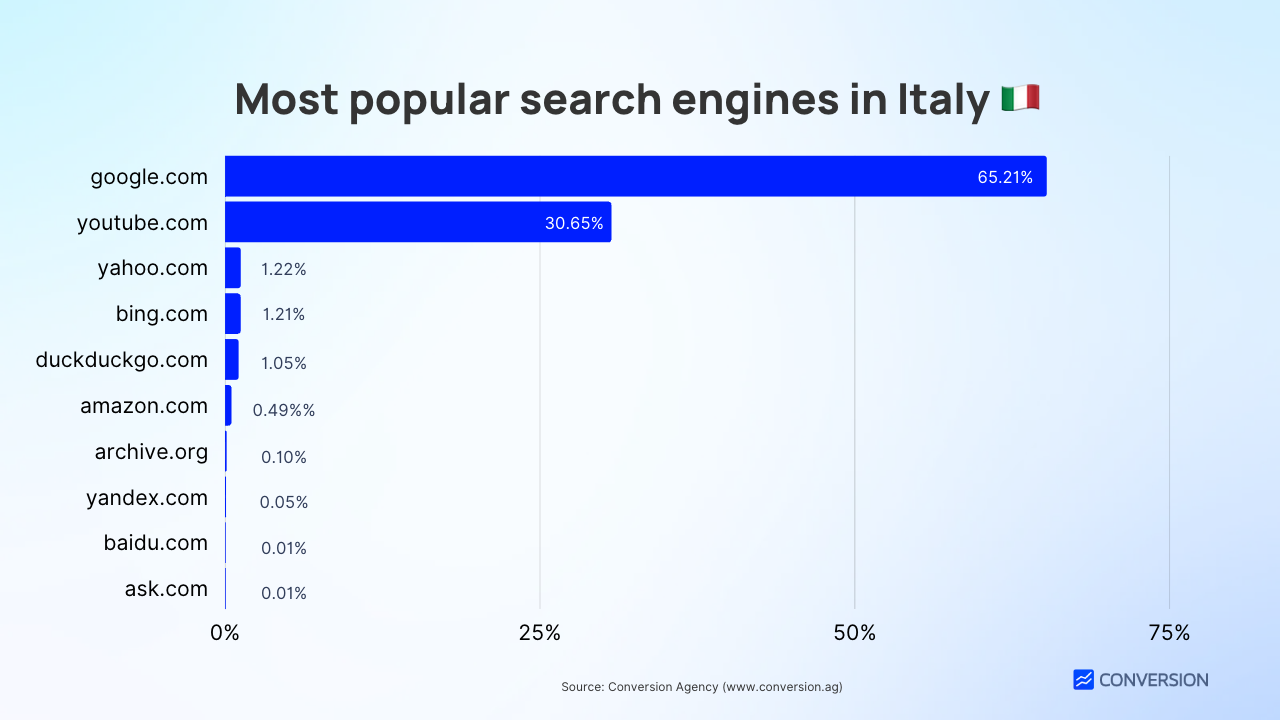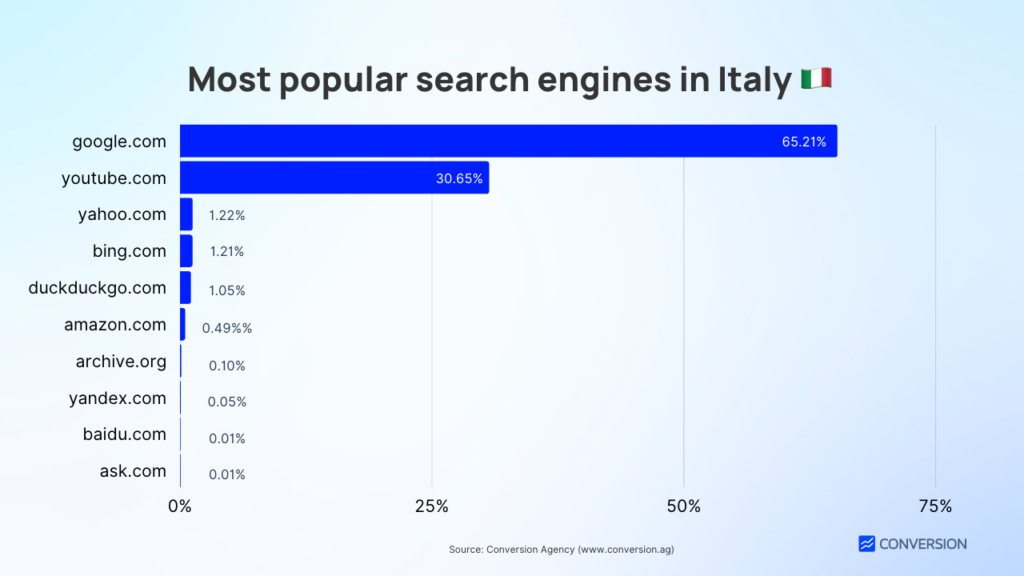 Mexico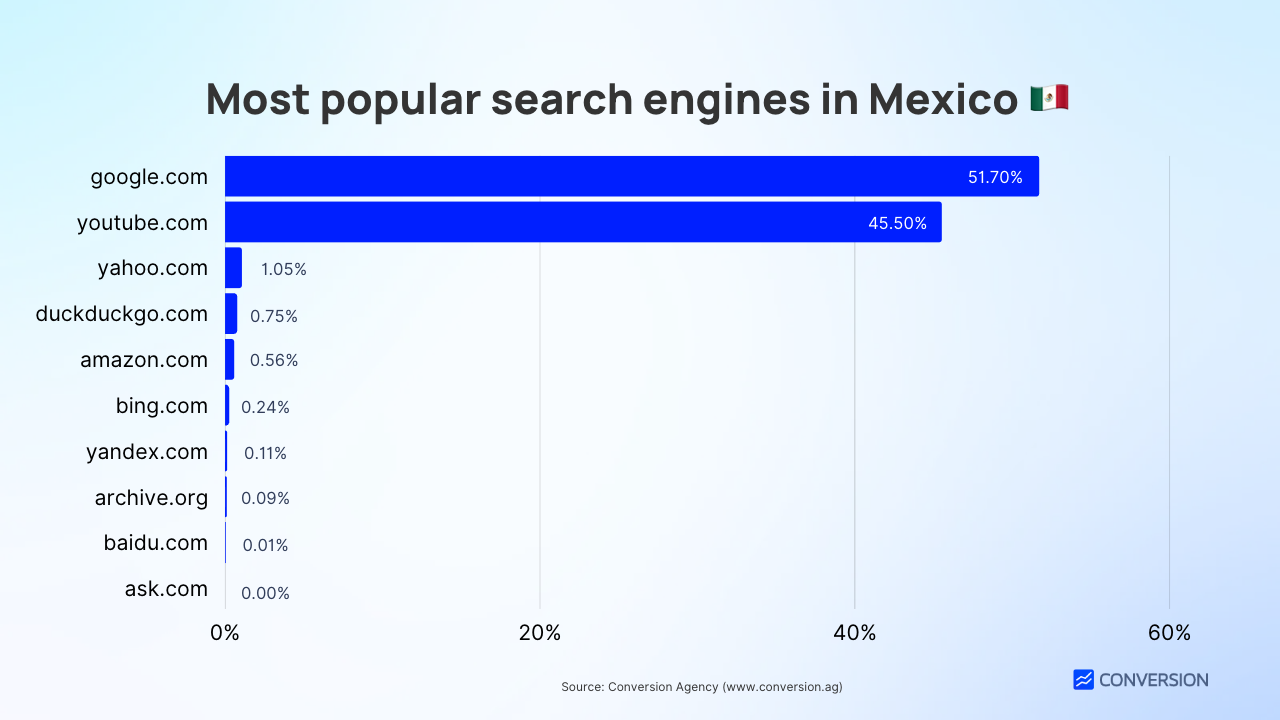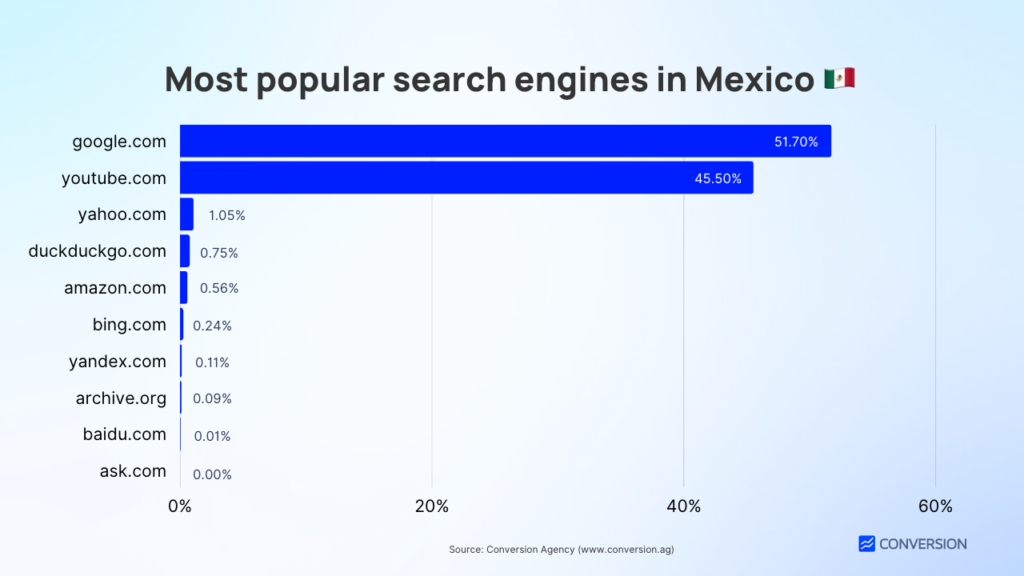 Spain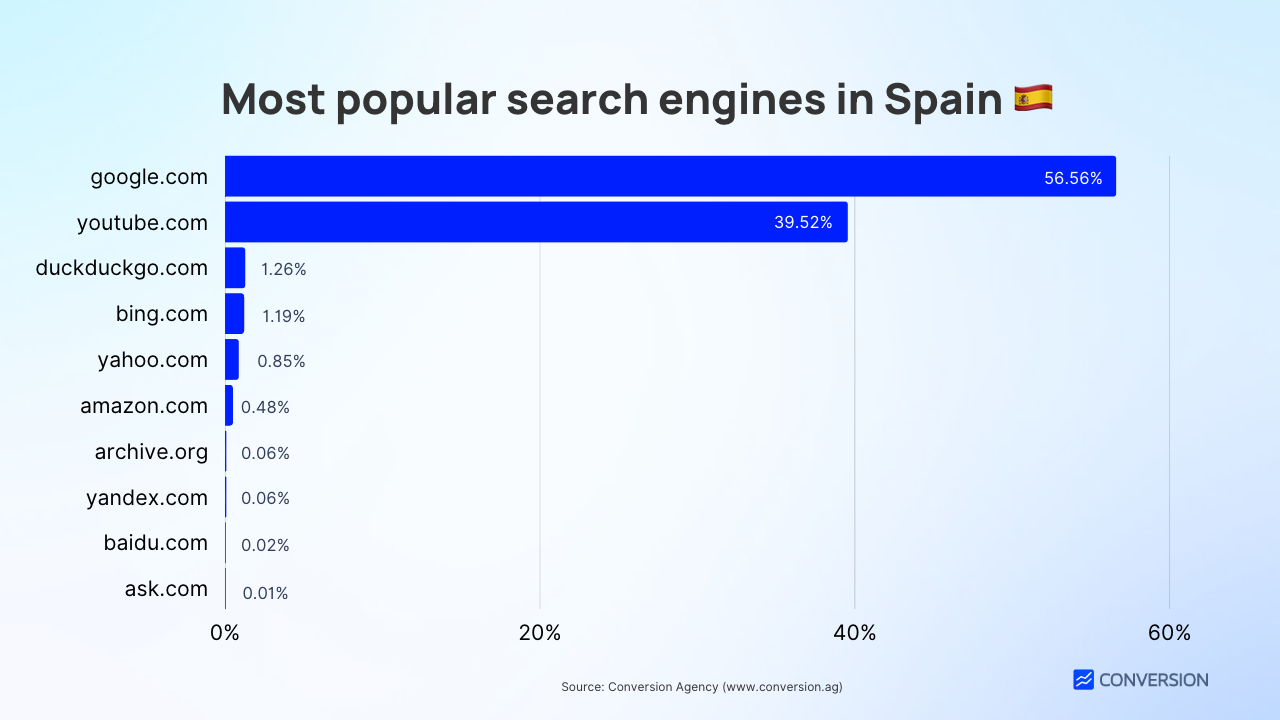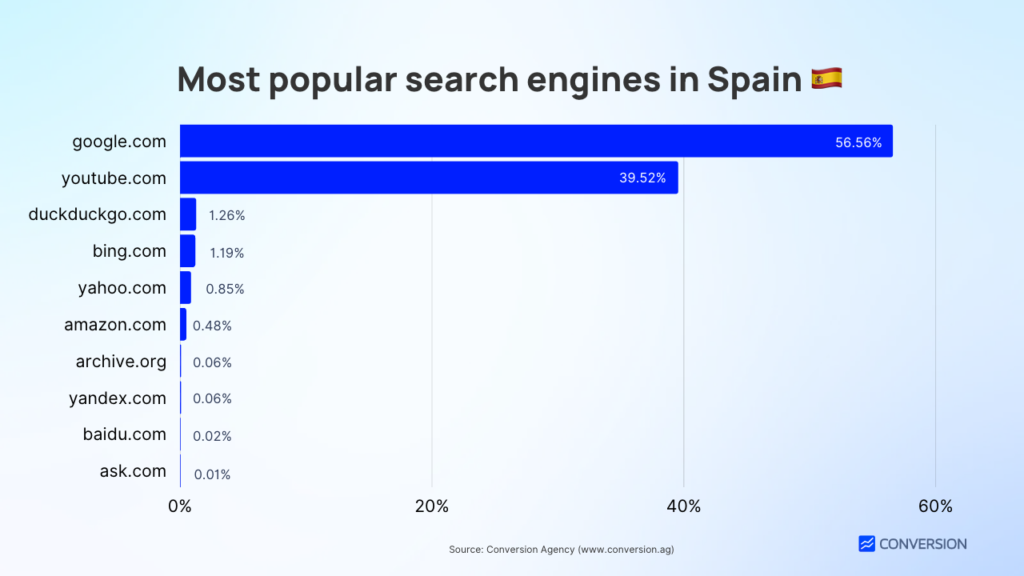 United Kingdom (UK)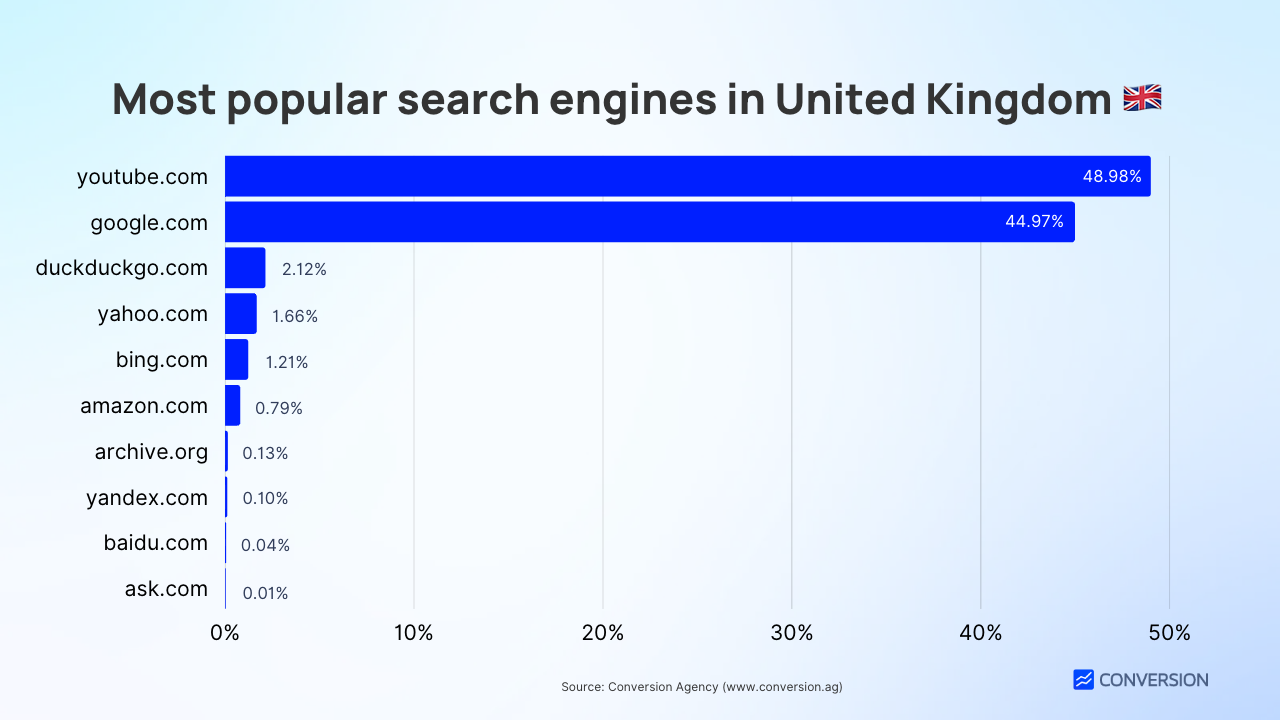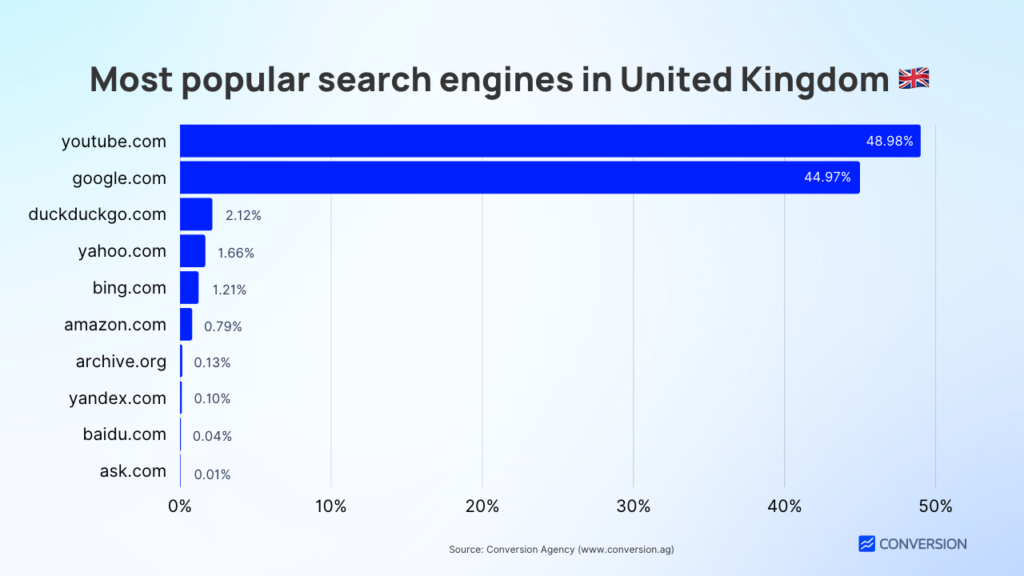 United States of America (USA)